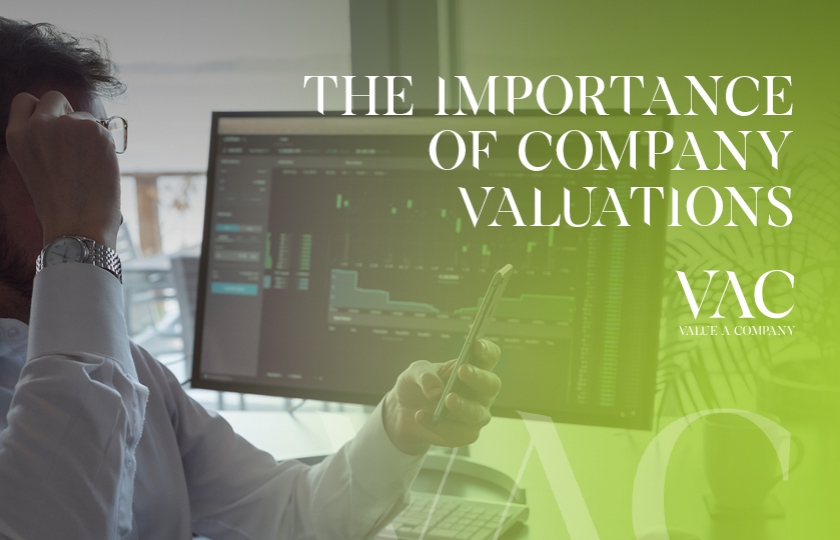 The Importance Of Company Valuations
If you own a company, do you have an accurate understanding of what it is worth, as well as what supports and drives that value? It's not uncommon for owners to be overconfident or apathetic when it comes to the value of their business. But this is something that you want to get right for several reasons.
Valuations are needed to resolve tax or legal issues, and for equitably determining business assets in the event of divorce, disability, disaster or death. They are needed for converting C-corporations into S-corporations, resolving shareholder disputes, raising capital, implementing an Employee Stock Ownership Plan (ESOP), or obtaining a small business loan. An accurate valuation can be an essential tool for an owner when assessing opportunities for future growth and eventual transition. Company valuations are also critical in the sale, merger or acquisition of a business to help determine relative market value. If someone is going to buy your business, they are going to want the most accurate picture of what it is worth.
In some instances, business valuations can shed light on areas of the company that are eroding value, such as underperforming assets or weak financial controls. Business owners may not always want to face the reality about these weaknesses, but when you know where risk lies, you can be empowered to address it and make the business even stronger and more valuable.
Overall, the valuation process is a comprehensive overview of strengths and weaknesses of a company. It looks at the nature of the business, its products and services, the industry lifecycle, and the current economic and political landscapes. It considers factors such as customer relationships, assets, liabilities, and working capital. The process also looks at other areas that affect value, such as intangible assets, talent, owner dependency, and the business's competition.
Company valuations are necessary for estate and tax planning for business owners and their families. The business typically accounts for the majority of the owner's net worth. For this reason, determining value is essential to retirement, exit, and succession planning, and protecting assets and transferring wealth to the next generation.
A business valuation estimates the value of a company for that point in time. The value can change based on internal and external factors. A valuation does not necessarily expire, but can be outdated. If you had a valuation performed five to ten years ago, it may not longer be accurate or relevant due to how much the market has changed, economic factors, and changes that have happened to the business itself. It's always important to make sure your company valuation is as current as possible.
If you are an owner who does not conduct business or exit planning, you could end up leaving money on the table in a transaction. When done correctly, a company valuation is a very powerful tool in strategic growth planning both short and long term.